Thank You for Trusting Us With Your Order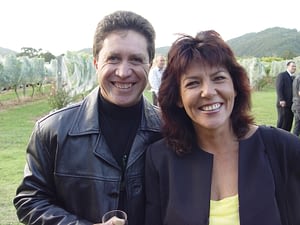 Ordering from a website and especially from people you have not met before does take a little trust and we appreciate your confidence to order from us.
Confirmation of your payment has been sent to us from pay pal and a copy sent you. Either Michelle or William will pack your order and send it off generally with 24 hrs.
MOST IMPORTANT: Orders are sent via AIRMAIL and can take from 10 – 20 working days to ARRIVE.
WE have NO control over delivery times or days so please be PATIENT!!!!
To help keep our prices down we also have some Jericho orders delivered to you direct from our supplier. Tracking numbers are available as orders are sent by Israel Post.
All Fresh Look skincare products are delivered from New Zealand. Orders always arrive…….just airmail can be slow or fast
Orders sent from New Zealand
http://www.nzpost.co.nz/sending-internationally/ this link has details of expected delivery times to Australia.
If you have any concerns or questions in regards to your order please do not hesitate to contact us. We send all orders via airmail and delivery times vary between 5-20 working days 90% of the time.
The only frustration we have is NOT knowing exactly what day your order will arrive. Airmail can sometimes be unpredictable and orders may take longer to arrive….sorry in advance if this happens, but it is the only thing we can't control
Again thank you for your business and we know your skin will benefit from using our Jericho and Fresh look Skin Care ranges.
Also don't forget to add yourself to our monthly mailing list to be kept in form of our specials.
Regards
William and Michelle
Jericho NZ Ltd
PO Box 278
Te Awamutu
New Zealand
64 7 870 4477