Renova Retinol Capsules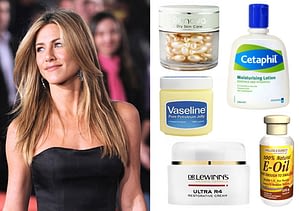 Retinol the naturally occuring form of Vitamin A, is known to support the renewal of the skin, minimizing the appearance of wrinkles and effectively smoothing the skin. However Retinol is highly prone to oxidation and requires protection from air and UV light.
Renova retinol is incorporated into a delivery system allowing it to be absorbed for optimal performance.
Suggested that you use the capsules twice a day.
In a bid to maintain a wrinkle-free appearance, 43-year-old Jennifer Aniston's adopted a super-strict beauty regime.
'Jen doesn't like the thought 
of surgery because she doesn't want to look stretched, so she 
has a 30-minute nightly beauty ritual,' says our insider.
'First, she steams her pores for 10 minutes. Then she washes her face with a gentle cleanser and applies a toner, followed by Cetaphil Moisturising Lotion.
'Next she spends another 10 minutes giving herself a facial massage to stimulate skin cells and help tighten her muscles.'
If that wasn't enough, Jen uses a vitamin A treatment from Anna Lotan called Rénova, which she leaves on for another 10 minutes.
Renova Retinol Capsules 80 pack normally $99 Special Price only $67.00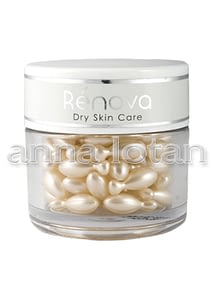 Renova Retinol Capsules