The Jericho premium range consists of upgraded products that combine Dead Sea minerals and age-defying ingredients.
This combination has been proven as one of the most effective treatments that slow down the skin aging process.
The premium range is a little more expensive and may require you to save a little longer however we believe you will see and feel the benefits in a very short period of time.
De-mineralized Skin Toner
Jericho Premium skin toner removes excess facial oil, dirt and impurities from the skin and clears clogged skin pores. Specially formulated with Dead Sea minerals, plant extracts and age-defying ingredients, this toner reduces fine wrinkles and protects your skin from premature ageing by stimulating cell metabolism. Use daily for a youthful and radiant complexion.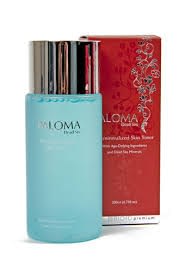 De mineralised Toner
$60.00 RRP $80.00
JP Active Serum
This velvety serum is based on a unique formula that includes active Dead Sea minerals, pure honey, plant extracts, vitamins and powerful antioxidants.
Fast absorbing to the deep layers of your skin, this serum rejuvenates and uplifts your skin cells, giving it an energetic glowing look.
JP Active Mineral serum
$160.00 RRP $240.00
JP Restoring Day Cream with Collagen
Based on Collagen and Dead Sea minerals, Jericho Premium Nourishing Cream slows down the process of skin aging, firms and tightens the skin and helps maintain its elasticity.
The cream penetrates deep into the dermis and supplies new collagen to reduce wrinkles and discolorations. A mixture of vitamin E and C protects the skin from harmful free radicals (toxins).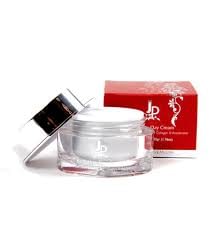 JP Restoring Day Cream with Collagen
$120.00 RRP $180.00
JP Intensive Night Cream with Retinol
Consisting of Dead Sea minerals and Retinol (Vitamin A), this cream does not only improve the appearance of existing wrinkles, but also helps prevent new ones from developing.
The nourishing benefits of Vitamin A along with the natural minerals help keep your skin soft, smooth and young looking. Natural oils and plant extracts penetrate dry skin almost instantly to restore its balance of moisture.
JP Intensive Night Cream with Retinol
$120.00 RRP $180.00
JP Lifting Serum 25g
Rich in minerals straight out of the Dead Sea, the Jericho Lifting Serum does just as it says.
This Serum's specialty is to increase the elasticity of your skin, while smoothing wrinkles and fine lines around the mouth, eyes,forehead, and nose.
It also aids in the anti-aging process.
Use this Lifting Serum to appear years younger. Lifting Serum leaves you with the silky, young skin that you deserve.
Enjoy the Dead Sea minerals, and take advantage of the vitamins and skin nutrients. Experience the rejuvenation process of Jericho's Lifting Serum.
JP Lifting Serum
$160 RRP $240.00
Jericho Premium Neck and Eye Gel
Jericho Premium Paraben Free Eye & Neck Gel minimizes appearance of wrinkles by renewing skin cells.
Enriched with Dead Sea Minerals, Vitamins, Age Defying ingredients and plant extracts this gel is able to penetrate into the dermis and revive it.
Keep your eye & Neck skin look young & Healthy.
Use daily at night.
Jericho Eye and Neck Cream ($99.00 Special email Us)
$120.00
Jericho Premium Collagen Mask
Jericho Premium Paraben Free Collagen mask is rich with Dead Sea minerals and marine collagen providing tight skin and offers intensive moisturizing & anti oxidizing treatment. This brilliant mask fights against premature aging, wrinkles and loose skin, giving your skin glowing, healthy, younger looking skin. Combined with Avocado oil, Shea butter, Collagen, Omega 3 O 6 to help maintain skin's moisture & increase firmness, thickness and elasticity. Apply a thick layer once a week, leave for 4 minutes and rinse with warm water. Complete with JP day/night cream
Normally $240.00 Our price $120.00
Jericho Premium Oil Free Facial Cream
This mineral-based, oil-free moisturizer absorbs quickly and features UVA/UVB sun filters that help prevent the development of premature signs of skin aging caused by daily exposure to the sun.Contains natural plant extracts that nourish and rejuvenate the skin, keeping it hydrated, soft, and healthy. Alcohol free.
Mineral based Absorbes quickly Features UVA/UVB sun filters Contains natural plant extracts Paraben-free
$99.00
Retinol the naturally occuring form of Vitamin A, is known to support the renewal of the skin, minimizing the appearance of wrinkles and effectively smoothing the skin.
However Retinol is highly prone to oxidation and requires protection from air and UV light.
Renova retinol is incorporated into a delivery system allowing it to be absorbed for optimal performance.
Suggested that you use the capsules twice a day.
Renova Retinol Capsules 80 pack normally $99
Special price $67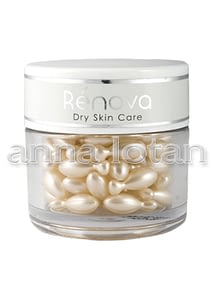 What Other Visitors Have Said
Click below to see contributions from other visitors to this page…
I didn't believe till I saw, tried and bought Not rated yet
well I absolutely love both serum and eye gel..the results are instantly visible and not only smoothing and hydrating but also reduce redness and dark …
surprising results Not rated yet
I had a rep trial some of the serum collagen on my eyes and mouth area and the result was amazingly quick. I felt a slight tingling sensation around the …
heleneva@oprusnet.com.au Not rated yet
The Jericho JP Active Mineral serum has been one of the best products I have used in a longtime. This serum actaully works. Leaving your skin soft and …