Meramor products – Even in antiquity, royalty, particularly the royal princesses, knew that the sea holds many secrets and that the sea's bounty can be used to create many unique products.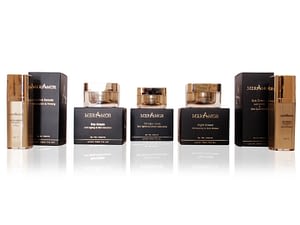 Royalty and the very wealthy would receive the sea products from sailors who knew how to use the sea's plants and animals to create the finest products. The benefits of each plant and animal were known to the people who lived close to the sea and were used for food, medical and, of course, for beauty purposes: using seaweed for skin regeneration, and sea pearls and different kinds of acids, highly concentrated in sea products, to preserve one'sbeauty. Knowledge of using sea products for beauty purposes gradually spread inland.
Over the years, technology has evolved and now everyone, not just royalty, can enjoy the ocean's vast benefits, which provide solutions for a variety of medical and beauty needs. The sea's secrets are secret no longer . . . now Meramor Products allows you to enjoy what royal princes and princesses enjoyed thousands of years ago. Meramor Products offers a range of unique products that bring you the best of the sea's treasures.
Dead Sea products – Dead Sea mineral products have been known for their unique properties since the time of Cleopatra. Sources from antiquity make many references to the special qualities of different ingredients from the Dead Sea, which were used for unique beauty and health purposes.
Caviar – Caviar, well known for its high value and unique composition, has been used by royal families and the very wealthy around the world for food and for beauty purposes since time immemorial. Over the years, caviar has begun to be incorporated into unique cosmetic products, allowing everyone to enjoy its many benefits.
In the Far East, caviar was used in preventive medicine, and was also considered to be a delicacy that grants health, strength and vitality.
Algae – The sea contains many types of algae and each kind has its own unique traits that combine various sea elements. Over the years, we have discovered how to benefit from algae's high concentration of vitamins, minerals and various acids that, when used in cosmetic products, penetrate and are absorbed by the user's skin while cleaning and rejuvenating the skin.
These sea plants are the purest source of the potent materials for cell regeneration, and are important elements in any skin care regimen.