Leading Dead Sea Cosmetics
The leading Dead Sea Cosmetics companies in our opinion and who we support in our clinic and online are Anna Lotan's range of Dead Sea Skin care "Fresh Look" and the Jericho range from Paloma which we have recommended for the past 5 years……and just recently Kedem Dead Sea brands
These companies are respected world wide for their development of Dead Sea Cosmetic products.
The Dead Sea cosmetic ranges provides you with minerals not normally found in western style skin care. The dead sea has over 21 minerals that are essential for healthy skin.
Very small quantities of these minerals are required to have an exceptional effect on your skin.
From Dead Sea Cosmetics Facial scrubs, moisturizers, serums and eye gels we can provide the best products to treat most skin conditions.
From dry, oily, mature, acne and anti ageing skin conditions the Dead Sea skin care ranges that we carry have specific Dead Sea cosmetic products to help you.
Fresh Look in particular specialize a little more on specific skin problems and have developed a range that are proven to work.
To obtain the best results you really only need to cleanse your skin, hydrate your skin and EAT healthier foods and drink plenty of water.
Fresh Look Skin cosmetic range
Jericho Skin care
Kedem dead Sea Skincare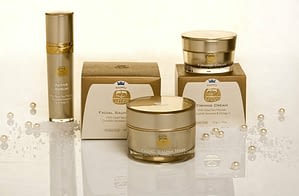 Leading Dead Sea Cosmetics