Kedem Dead Sea Cosmetics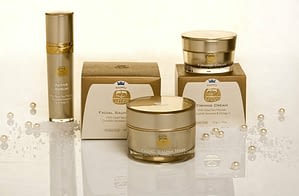 Kedem is a new premium range of Dead Sea skin care manufactured by the same company who makes the Jericho Skin Care range. You are spoilt for choice and the challenge is actually choosing betwen the brands of Kedem and Jericho.
In all honesty the quality is almost the same between the 2 ranges, so in my opinion it will come down to personal choice as these two Dead Sea ranges offer exceptional solutions for all types of skin conditions.
I know you won't be disappointed with Kedem, if you love Jericho you will love Kedem Dead Sea cosmetics.
Kedem Foaming Facial $60.00
A unique, unisex foaming gel that cleanses and moisturizes dry skin. Rich in Dead Sea minerals that help maintain healthy moisture levels in the skin, promote soothing and healing of irritated or damaged skin tissue and protect the skin against pollutants.
Also enriched with natural antioxidant Vitamin C that gives the skin a radiant look and Camomile extract that softens the skin. Can be used as a shaving gel.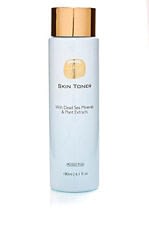 Kedem Dead Sea Toner $70.00
Kedem facial skin toner is formulated with the special active complex of Aloe vera and natural dead sea minerals.This product is formulated for a though cleansing of the face ,eliminating traces of make-up,dirt and greasiness while retaining the skin's natural ph balance of moisture.
Directions of use: rub gently over the face and neck with coton wool morning and night.On hot summer days ,when circulation is more active it may be used,once again according to your needs.
Kedem Vanilla Body Butter 200g $70.00
Apply Kedem Body Butter to nourish, soothe and revitalize your skin. Composed of Shea Butter, Dead Sea minerals and natural oils,
this thick cream moistens rough skin and revives its elasticity without clogging pores.
Rich in Vitamins A and E. Ideal for treating dry skin, cracked elbows and knees, scars, and dermatitis.
Kedem Restoring Day Cream 50 g $99.00
Restoring Day cream withe dead sea minerals and collagen 50gr-kedem cosmetics, Based on Collagen and Dead Sea minerals, Kedem Restoring Day Cream slows down the process of skin aging, firms and tightens the skin and helps maintain its elasticity.
The cream penetrates deep into the dermis and supplies new collagen to reduce wrinkles and discolorations. A mixture of vitamins E and C protects the skin from harmful free radicals (toxins).
Kedem Dead Sea Multi Use $60.00
This paraben-free, non-greasy multi-use lotion is ideal moisturizer for your face, hands and nails.
It protects them against cracking, dryness and redness.
Contains Dead Sea minerals, Aloe-Vera extract and Vitamin E to nourish the nails and restore moisture to the skin.
Directions: Massage gently into face, hands, nails and cuticles as needed.
Kedem Active Serum 50g $ 180.00
This velvety serum is based on a unique formula that includes active Dead Sea minerals, pure honey and plant extracts.
The serum is enriched with antioxidant Vitamins C, E, & A (Dunaliella Seaweed)that help prevent dehydration and the signs of premature ageing.
Collagen and Omega 3 restore softness and elasticity to the skin, giving it a firm complexion. Pearl Powder prevents pigmentation by slowing down the development of melanin and filters the sun's rays
Kedem Dead Sea Cosmetics