Jericho Skincare Australia products are normally available in the shopping malls in Melbourne, Brisbane, Sydney and other Australian Cities. However we have been providing Australian shoppers with Jericho skincare for over 8 years now from our online www.jericho-skincare.com website.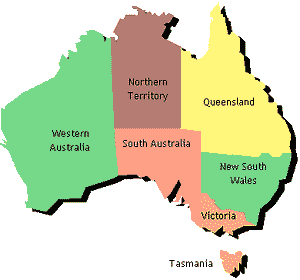 While we are based in New Zealand, we all know that the internet allows us freedom to buy products from around the world. We know from our online surveys and customer feedback that our prices are very competitive and in many cases our pricing on Jericho Skincare products are way below what is offered in the shopping malls.
For instance the popular Jericho Active Serum is $260 – $280 in Australia and we retail it for only $160. Most of our Jericho Premium products are at least half price of those found on the shopping shelves in Australia as well.
Click here to visit our online store
If there is one drawback of purchasing Jericho Skincare from us…….it is the delivery time. To keep everything economical we send all our order by airmail, and orders can take from 10 – 20 working days to arrive. Just being upfront and honest. On the positive side, we have found that most customers are happy to wait a little longer because of the savings they are making.
All our prices are in Australian currency and we use the Pay Pal Shopping Cart to process all our orders for your Jericho Skincare purchases.
We have customers all over Australia including Sydney, Melbourne, Brisbane, Perth, South Australia, Tasmania and even the Northern Territory.
Recent comment from a customer
Thats great! Thank you!
I would never be able to afford to use Jericho products if I had to pay what they sell them for in Australia, some of the items I have seen are priced at 4 times what you sell them for (and that was their 'on special' rate). So thanks again, I will continue to use the product if you continue to sell it 🙂
Kind regards
Holly – a Satisfied customer
Our pricing is about half of what you may of purchased from the Shopping Malls in your city.
For example our Premium Range of Jericho Serums sell for $160 NZ and in the malls they are $240 Aust( or $297 NZ)
For Australian customers looking to purchase Jericho Skin Care we offer you a flat rate of $12 for delivery and orders are sent by airmail……arrive generally within 3-5 working days.
I am a Beauty therapist with over 30 years experience in the skin care industry.
If you require some expert advice please email me and I will help you with what Jericho products would be of benefit to you.
Unfortunately not all Jericho skin care products are sold by professional experts and therefore you run the risk of perhaps buying products you don't necessarily require.
The basic range we believe will provide you with the fastest results are Jericho Foaming facial Scrub, Jericho Toner,Purifying Mud mask, Jericho mineral serum and either a moisturizer/nourishing cream.
The black mud soap is also a fantastic product for all over cleansing.
Visit our shopping page to place your order…..
Hi William,
a few months ago you gave me some suggestions about trying a different skin regime. I was extremely resistant to it, believing that my regime at the time was the best for my skin.
However, fortunately I did take up your advice, and went with your suggestion of trying a different moisturiser and serum.
This has resulted in my skin being far more supple and youthful than ever before. I realise now that my thoughts that I was enriching my skin with a very rich moisturiser was actually misguided. I was overloading my skin with the richness, and probably overusing it.
I had not understood my skin properly. You did.
The skin care products you recommended have been absolutely beautiful and are doing the job completely. My skin doesn't ever feel heavy any more. Also, the rosacea that I had terrible trouble with has now greatly reduced to a very rare episode.
So, a big thank you for considering WHAT we buy, not just that we buy your product. Thank you for thinking about the best product for the individual client.
And luckily I wasn't so pigheaded and proud that I refused to be open to a new consideration.
You are welcome to use this feedback if you would like.
Janine (Australia)
What Other Visitors Have Said
Click below to see contributions from other visitors to this page…
mrs.carole noblett
i got a sample of facial pearl mask from a melbourne city shopping centre how can i buy it
Robyn Noyes Not rated yet
I have just recently purchased some of your product ..yes from a Shopping Mall .felt a little over whelmed to say the least and ended up with quite a bit …
Ms Not rated yet
I have just purchased a couple of products from a distributor in Westfield shopping mall in Doncaster, Melbourne. I purchased the active serum and the …
HELEN fARINA Not rated yet
I have found your black mud soap very effective on my scalp and was wondering if you have the same product in the form of a shampoo without any chemicals. …
Mrs Helen Farina Not rated yet
I recently purchased your scrub, shea butter creme and a sulphur soap bar all of which I am extremely happy with. I am a psoriasis sufferer for the last …
Bronwyn (Australia) Not rated yet
Never one to get caught up with any hipe or trying to be sold something that does not work. I went to a local shopping complex, Jericho was displayed …
hey i want to know do you have landstore in melbourne?  Not rated yet
i received a free sample of body butter in melbourne central, i really like it . wanna know do u have land store in melbourne ? thanks krystal
Lightening cream Not rated yet
i have just purchased a jar of the lightening moisturizing cream. I was told that it will slowly but surely reduce the pigmentation spots on my face. Is …
Eye and neck gel Not rated yet
My friend gave me a sample of the eye and neck gel….loved it! I went to buy a tub of it the other day in a shopping centre in Brisbane. They didnt …
Mrs Janine Kemp Not rated yet
I purchased the Jericho Eye Gel from a shopping centre in Tasmania, Australia. It was the first time I had come across this beauty range. I tried the …
Amazing products Not rated yet
I was introduced to Jericho a month ago and already I have noticed that my skin is improved. So far I have been using the mineral serum, eye gel, toner, …
Mrs Maryanne Not rated yet
I have used these products for a year and it has done wonders to my skin, my friends and family have commented that my skin looks great. it has made me …