Relief from Eczema
Eczema Treatment from the Dead Sea
Eczema, is a common problem in infants and children. Children as young as 2 months suffer the symptoms of eczema. Characterised by very dry and sensitive skin that will then become red and extremely itchy. It often starts on the forehead, cheeks and scalp and spreads to the trunk, creases of the elbows, knees, and wrists. It is not yet known what causes it, but it does seem to run in families that have a history of asthma, allergies or eczema. It is a chronic disease, but only about a third of children with eczema will continue to have problems with it as they get older. There is no cure for this common condition. The main treatments are aimed at controlling and preventing inflammation and itching and include avoiding triggers, frequent bathing and hydrating of the skin, liberal use of moisturizers and lubricants.
Bathing and Eczema The Jericho Dead Sea salts are perfect for starting your eczema treatment 3 baths a week for a minimum of 20 minutes each time is required to get the full value of this eczema treatment. The Jericho Dead Sea salts have provided effective relief for our clients time after time. It is important to remember not to use any soap at all when using the dead sea salts.
However we do highly recommend the Jericho Dead Sea natural mud soap for general bathing requirements. It's special minerals helps create a deep cleansing of the skin and therefore it is particularly suited for problematic skin such as eczema.
Moisturiser's and Creams to help with skin dryness……..we recommend Jericho's Dead Sea Body Butter or the dermatologist approved Dr Kremers Face and body treatment. Dr Kremers Dead Sea products are proven products for the treatment of eczema. Apply right after baths within 3 minutes to help trap in moisture to keep the skin hydrated during the day or night. Use liberally during the day as required.
Itching Relief Our advice for the treatment of eczema which will ultimately lead to the relief of scratching and itching is to bath 3 times a week in the Jericho Dead Sea salts and then apply the Jericho body butter/Dr Kremers face and body cream. The body creams should be applied as often as required to keep the skin soft.
Eczema Prevention Help prevent flare-ups by avoiding things that are known to trigger your child's eczema. These may include certain foods (cow's milk, eggs, peanut butter, fish), wool fibers and clothes, rough or tight fitting clothing, dry air, sweating, getting too hot or too cold (avoid hot or cold water), harsh soaps or chemicals, and stress.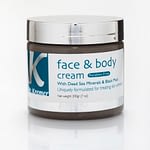 Face and Body Cream by Dr.Kremer for Psoriasis, Eczema and other Skin Ailments
This cream is made with a unique patented formula for people with skin ailments such as Eczema and Psoriasis. Medical tests have proven that this combination of Dead Sea minerals and black mud brings relief from the itching, scaling, and inflammation attributed to seborrheic dermatitis, psoriasis, and other skin related problems.
This cream contains Dead Sea Water and mud rich in salts and organic matter, as well as iron and vitamins A, B, and E. It is a natural alternative for steroid cream and other chemical filled products usually prescribed for these conditions.
We recommend you try a natural treatment such as our Dr.Kremer cream before resorting to the harsher medicines.
Directions: Apply to affected area and allow to dry like a mask. Rinse off fully with luke warm water after drying. Do not exceed 30 minutes from applying before washing off.
$39.00
Jericho Dead Sea Salt 1.2 kg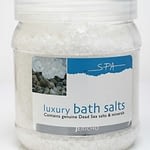 $45.00
Uncented/Scented
Premium Jericho Body Butters
Nourish and soothe your body with Jericho Body Butter, combining Shea Butter, Dead Sea minerals and natural oils that soften and revitalize the skin. This thick cream moistens rough skin and revives its elasticity without clogging pores. Rich in Vitamins A and E. Ideal for treating dry skin, cracked elbows and knees, scars, and dermatitis.
Jericho Premium Body Butters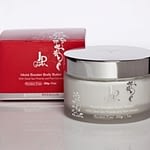 $70.00
Eczema Treatment