Dead Sea Skin Products Review
Our Dead Sea Skin products review is based on feedback from customers who have purchased either the Jericho or FRESH LOOK Dead Sea skin care ranges.
Lets start with the most popular Dead Sea skin products.
Jericho Mineral Serum 30g is the most popular Dead Sea serum and Dead Sea product used by customers.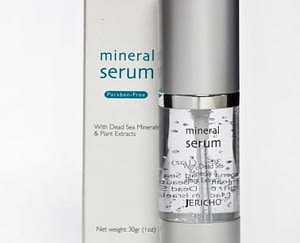 The Jericho mineral serum provides a very good hydrating factor that your skin can absorb fast and easily. This face serum is made from Dead Sea minerals which assists the skin to keep hydrated.
The only ingredient missing is Hydro
The serums are exceptionally good by themselves or once applied you can then apply moisturisers or even make up.
Fresh Look Bio Serum 30g is our next most popular dead sea product.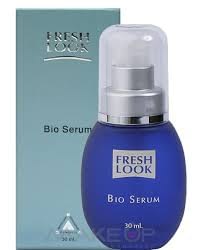 This particular serum is actually a little smoother that the Jericho Serum and feels more like an oil that quickly soaks into your skin.
The addition of proven anti ageing ingredients makes the Serum one of the must have products we have.
For especially Dry Skin the Bio Serum combined with Intensive recharging Serum is the ultimate combination.
The Intensive serum is also an excellent replacement for wrinkle smoothing treatments. You will notice a distinct difference within 2-3 weeks.
The recharging serum contains special peptides which minimise expression lines. Plant butters, exotic rain forest seed oils rich in nutrients provides a softening effect on your skin and also reduces water loss from your skin cells.
These Dead Sea skin products reviewed by us should be part of your skin care regime.
Toners and Cleansers
The next most popular group of skin care products are the Dead Sea Toners and Cleansers.
Toners provide a refreshing feeling for your skin and is the finishing touch you apply onto your face after cleansing.
The Fresh Look Facial Mist toner is a herbal toner that is applied by a gentle spraying directly onto your face or sprinkle the mist onto a soft tissue and then smooth all over your face and neck.
The Demineralised Jericho toner is also a very popular product.
Cleansers
The Jericho Foaming facial scrub and Fresh Look Facial scrubs are our 2 popular cleansers.
Both cleansers have Dead Sea salt and minerals and the Fresh look facial scrub also have a special pineapple enzyme that thoroughly cleanses your skin.
Eye Gels
The Jericho Eye Gel is one of the most popular eye gels we have.