Dead Sea Mud Mask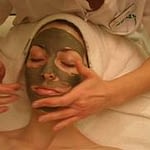 Our range of Jericho Dead Sea mud masks include Peel-off mineral, Peel-off Mud Mask, Purifying Mud Mask and Exfoliating facial mask. The masks are a very good way to soothe,tighten and revitalize the skin with minerals.
The Jericho Dead Sea mud masks are formulated for all skin types, the masks tone and firm the skin removing dead cells giving your skin a vital and healthy look.
Jericho Purifying Mud Mask

Order Jericho Purifying Mud mask
$48.00
The Jericho purifying Dead Sea mud mask is formulated with Dead Sea Black mud and Bees wax. This is all natural mask boosts cell renewal, revitalizes the skin and softens the pores. Additional aromatic Lavender and Avocado oils create calming and soothing effects while moisturizing the skin. Pro Vitamins B5 and E rejuvinate the skin.
Jericho Peel Off Mud Mask
Rich in Dead Sea black mud, the mask tones and firms your skin and removes dead cells which gives your skin a fresh and healthy look. All natural Melissa plant extract cools and soothes your skin.
Order Jericho Peel Off Mud Mask
$48.00
Jericho Peel Off Mineral Mask
A new generation of gentle facial mask for a thorough exfoliation for all skin types. The mask removes dead cells that are clogging the pores and preventing the natural process of cell renewal. The peel off mask accelerates the assimilation of nutrients by the cells which results in increased blood circulation.
Order Jericho Peel off Mineral Mask
Dead Sea Mud Mask